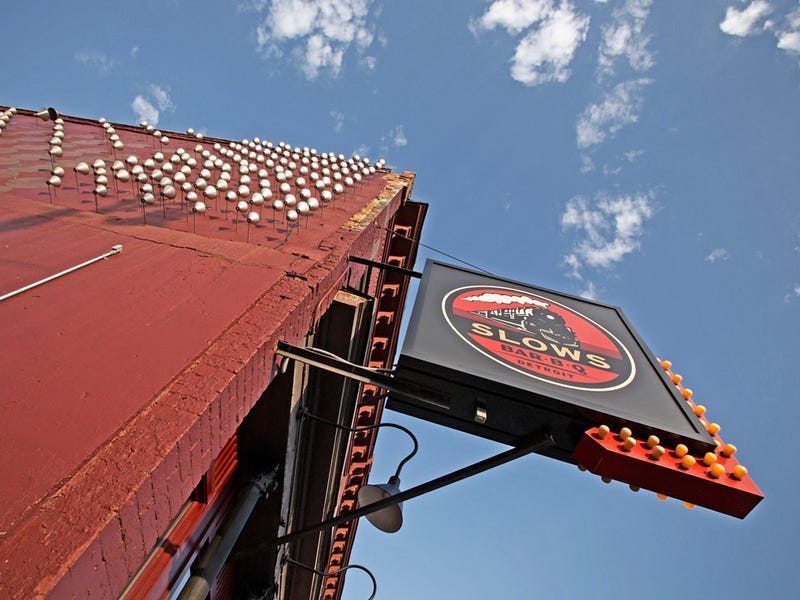 Slows BBQ is like, the only restaurant in Detroit. Well, not the only restaurant in Detroit, obviously. There are two others. But for out-of-towners visiting, Slows is always a must-stop.
It's also a favorite of car companies during Detroit auto show season, as whichever outfit books the place in time usually draws the hungriest of hungry auto journalists. (This year, Hyundai won the draw). And now, you can live above it.
There's a two-bedroom, 1,300-square-foot loft over Slows that just popped up on the market for $1,300 a month. The plus is the price; try paying $1 per square foot anywhere else in the country. The drawback? All your clothes will smell like smoked pork.
(Hat-tip to Curbed Detroit!)